Tips for routine maintenance of industrial endoscopes
Share
Issue Time

2023/06/21
Summary
Routine maintenance is essential for ensuring the optimal performance and longevity of industrial endoscopes. Here are some tips for maintaining industrial endoscopes
Routine maintenance is essential for ensuring the optimal performance and longevity of industrial endoscopes. Here are some tips for maintaining industrial endoscopes: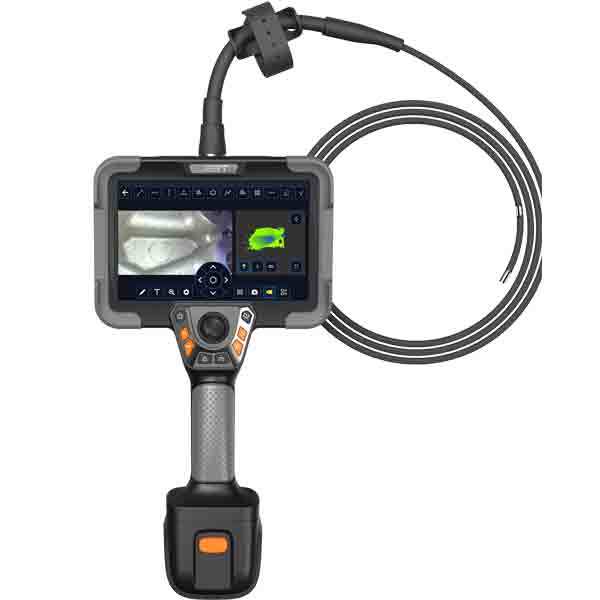 1.Cleaning: After each use, clean the endoscope thoroughly to remove any dirt, debris, or residue. Follow the manufacturer's instructions for cleaning, which may involve using a specific cleaning solution or disinfectant. Pay close attention to the lens, probe, and any movable parts. Avoid using abrasive materials or harsh chemicals that can damage the endoscope.
2.Proper Storage: Store the endoscope in a clean and dry environment, protected from dust and moisture. Use the provided storage case or container to prevent any physical damage. Ensure that the endoscope is not subjected to extreme temperatures or humidity, as it can affect its performance.
3.Handle with Care: Always handle the endoscope with care to avoid accidental drops or impacts. Avoid bending or kinking the insertion tube, as it can damage the internal components. When inserting or retracting the endoscope, do it slowly and smoothly to prevent excessive strain on the equipment.
4.Regular Inspections: Perform regular visual inspections of the endoscope to check for any signs of wear, damage, or deterioration. Look for loose or frayed cables, cracks on the housing, or any other abnormalities. If you notice any issues, contact the manufacturer or a qualified technician for inspection and repairs.
5.Calibration and Maintenance Schedule: Follow the recommended calibration and maintenance schedule provided by the manufacturer. This may involve periodic calibration of the image quality, light intensity, or other parameters. Keep track of maintenance records and schedule routine servicing to ensure the endoscope remains in optimal condition.
6.Proper Use: Adhere to the recommended operating procedures for the specific endoscope model. Avoid using the endoscope beyond its specified limitations, such as temperature or depth ratings. Properly adjust the focus and lighting settings to optimize the image quality during inspections.
7.Training and User Education: Provide proper training to the endoscope operators on its correct usage, handling, and maintenance procedures. Educate them about potential risks and precautions to minimize the chances of accidents or damage during operation.
By following these maintenance tips, you can help extend the lifespan of your industrial endoscope and ensure its reliable performance for various inspection and monitoring tasks.