How many levels of industrial endoscope waterproofing are there and how are they graded?
Share
Issue Time

11-16-2019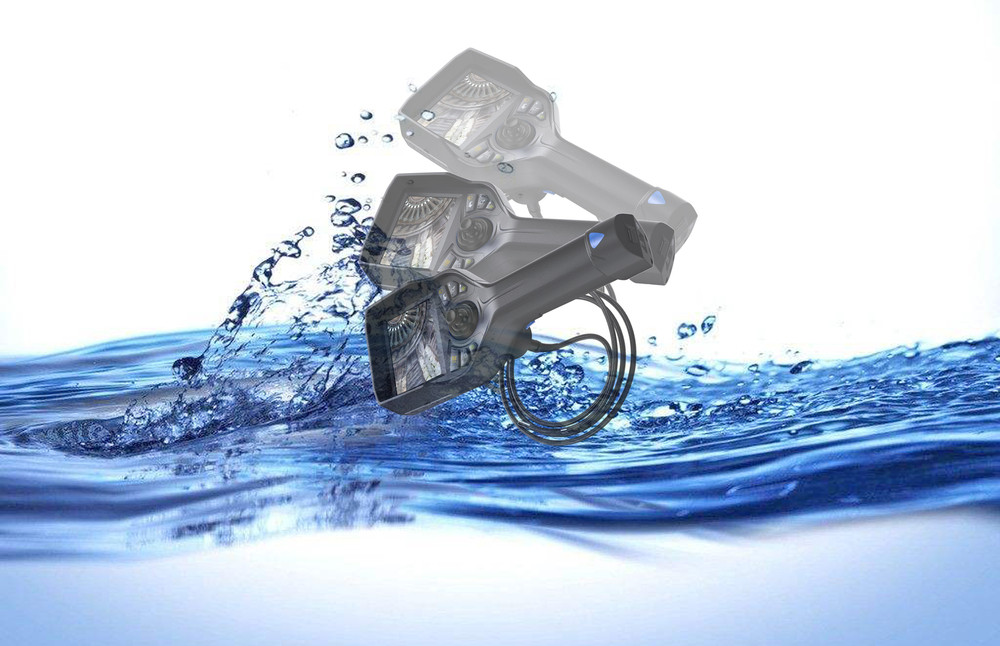 Industrial borescope waterproof grade reflects its ability to prevent moisture and dust, especially for industrial borescope outdoor operations or police borescope criminal investigation operations, inevitably in the high humidity or dusty sand in a harsh environment, the sealing and waterproof ability of the borescope is essential to ensure the safe operation and life of the instrument.
Protection level using the International Electrotechnical Commission (IEC) recommended IP × × grade standard. In the rating standard, "××" is a two-digit number, the first indicating the level of protection against solids and the second indicating the level of protection against liquids. There are 7 grades of solid protection, which are indicated by 0-6 respectively; there are 9 grades of liquid protection, which are indicated by 0-8 respectively.
Dust protection level
0 : No protection
1 : Protection against large solids
2 :Protection against medium-sized solids
3 :Protection against small solids
4 :Protection from solids larger than 1mm
5 : Prevents the accumulation of harmful dust
6 : Completely prevents dust from entering
Waterproof grade
0 : No protection
1 : No effect of water drops into the housing
2 : No effect of water dripping onto the housing when the housing is tilted to 15 degrees
3 : No effect of water or rainwater from 60 degree corners onto the housing
4: liquid from any direction to splash into the shell no harm impact
5:No effect of low pressure spraying from any angle
6 :No effect of high-pressure spraying water
7: can be submerged in a short period of time (within 1m water depth, within half an hour)
8: in a certain pressure for a long time submerged in water
JEET full range of borescope pipeline can support IP67 grade, the body can support IP65 grade, to meet different customer needs, while the special process to provide customers with customized IP68 dustproof and waterproof industrial borescope.